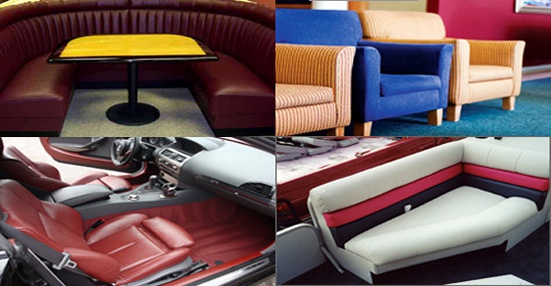 Copyright 2010 Website.com | All Rights Reserved.

Call us today at
(770) 632-4257
and speak to one of our knowledgeable team members about your project!

Commercial Services
- Waiting areas
- Conference room tables and chairs
- Executive office furniture and fixture repair
- Hospital exam tables, stools and chairs
- Dental chairs
- Exercise equipment, floor mats and equipment covers
- Restaurant chairs, booths and stools
- Hotel room and lobby furniture
- Retail store furniture and fixtures

Marine, Automobiles and RV's
- Tailor made tops
- Travel covers
- Seats
- Interiors
- Dash cover and carpets

Residential Services
- Restoration of upholstered antiques
- Recliners and recliner mechanisms
- Sofas
- Ottomans
- Outdoor and rattan furniture
- Stripping, refinishing and repairing all types of furniture
- Leather repair and upholstery

Call us today at (770) 632-4257

We offer in-store or on-site consultations, pick-up and delivery services. We also offer
mobile on-site upholstery services
. We carry a full line of
fabrics
to choose from, including cotton, high density foam, dacron supplies.

Located in
Atlanta, GA
,
Phillips Upholstery
is more than just an upholstery business, we are a complete
furniture and restoration company
. We can
strip, repair, stain, refinish, cane and upholster office, hotel, restaurant or home furnishings
to your specifications. Our restoration team has over 50 years of experience in the business and we are proud to be one of Atlanta's premier upholstery repair facilities. We pride ourselves on providing customers with the highest quality craftsmanship and attention to detail. Whether you are looking to spruce up an old sofa or are undertaking a complete
interior design
project, Phillips Upholstery will help you achieve the results you are looking for.